ATEX Lighting & Inspections: The Gold Standard for Safety
Thursday 11 February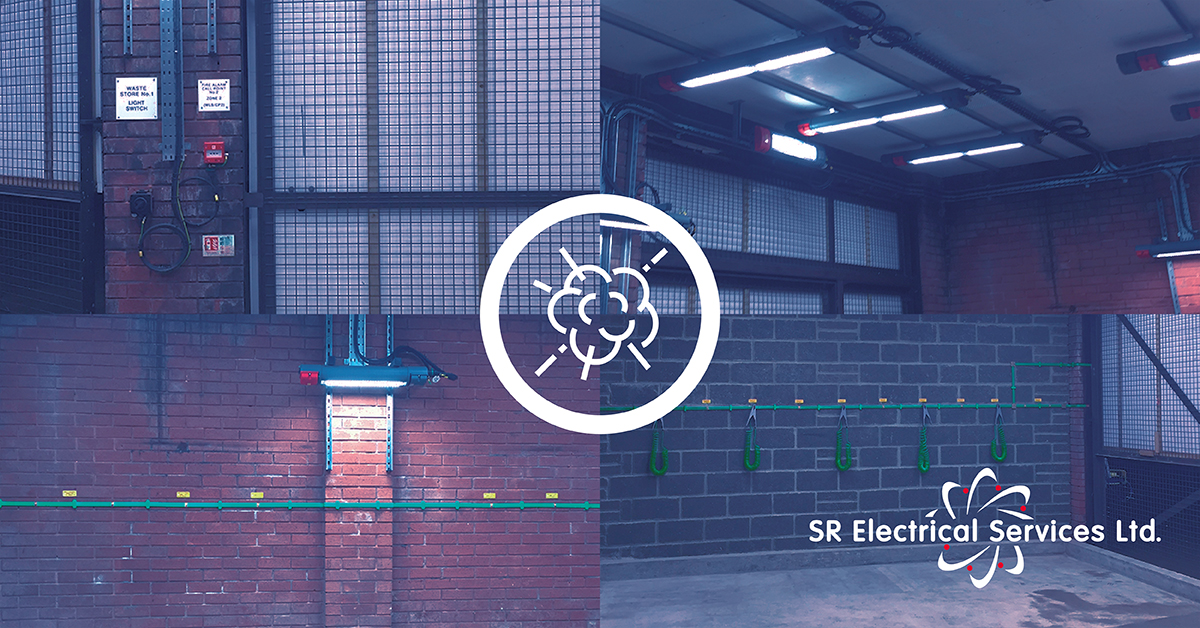 How ATEX Inspections can help you
By providing ATEX certification you are saying that your equipment meets or exceeds the required ATEX standards required, with overall protection and peace of mind.
Our engineers are highly trained and can provide a full hazardous area ATEX inspection, testing, installation, and maintenance service to clients nationwide throughout the United Kingdom.
ATEX Testing Frequency
To maintain the required workplace protection, all ATEX installations must be inspected on a regular basis. No more than 18 months after the original install, a minimum Visual grade of inspection must be carriedout, with any corrective work arising to be completed. After a further 18 months, a Close grade of inspection is required for complete maintenance.
A new Detailed grade of inspection is required no more than 4 ½ years after the initial installation or previous Detailed inspection of the equipment.
Zone Classifications
Hazardous places are classified in terms of zones. These zones are based on how often and for how long the explosive atmosphere occurs.
The following table explains the zoning schemes that apply:
| | | |
| --- | --- | --- |
| Gases, Vapours & Mists | Combustible Dust | Likelihood of Occurrence |
| Zone 0 | Zone 20 | It is present continuously or for long periods or frequently. |
| Zone 1 | Zone 21 | It is likely to occur occasionally during normal operation. |
| Zone 2 | Zone 22 | It is not likely to occur in normal operation but if it does occur, it will be present for a short period of time only. |
Unsure what steps to take?
Remain compliant and save unwanted costs by improving the safety of your workplace with our comprehensive ATEX services. Our trained team have worked on a wide range of installations in areas, including:
Petrochemical
Dust
Bunkering
LPG
Forecourts
Independent high-level alarm systems
Static earthing and motor installations
We carry out inspections and tests to BS EN 60079-17 (Visual, Close, and Detailed), DSEAR regulations, and APEA (design, construction, modification, maintenance, and decommissioning of filling stations – 4th edition). To find out more on how we can help you, click here.
Watch our latest video to discover what goes on behind the scenes and on-site.
Be sure to stay up to date with the latest news by following us on social media, using the links below:










4 Signs Your Business is due a Hazardous Area Electrical Inspection
February 2023
With the vast amount of directives and regulations surrounding hazardous areas, it can be easy to forget the importance of ensuring that the electrics within this area are safe.
Read more Share


The Essentials of Electrical Control Panels and Why You Need One
January 2023
You may be thinking, control panels, how would they benefit my business? Well, we can tell you that they are widely used in industrial, commercial, and residential applications and are essential for industrial automation.
Read more Share


Header Point Lighting Rectification
July 2021
Our team carried out a rectification project on faulty header point light fittings in Lerwick.
Additional Replacement Light Fitting
July 2021
In December 2020, our team undertook rectification of a hazardous area light fitting in Northiam.