Welcoming Our New Electrician
Friday 10 May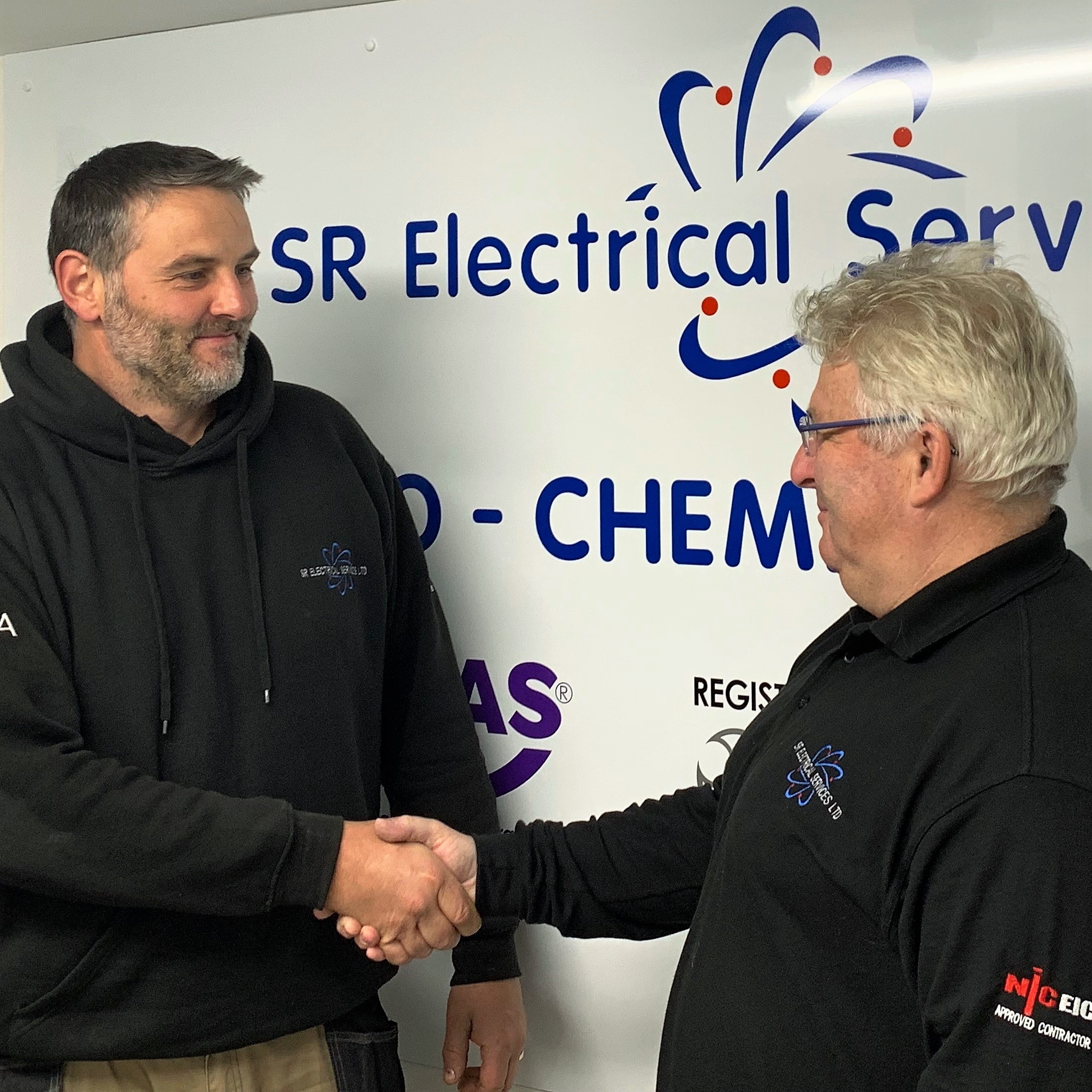 Managing Director Steve Rugg welcoming our new electrician Rich Tromans to our team.
We hope he will enjoy his employment with us and become a valued member of our firm.










4 Signs Your Business is due a Hazardous Area Electrical Inspection
February 2023
With the vast amount of directives and regulations surrounding hazardous areas, it can be easy to forget the importance of ensuring that the electrics within this area are safe.
Read more Share


The Essentials of Electrical Control Panels and Why You Need One
January 2023
You may be thinking, control panels, how would they benefit my business? Well, we can tell you that they are widely used in industrial, commercial, and residential applications and are essential for industrial automation.
Read more Share


Header Point Lighting Rectification
July 2021
Our team carried out a rectification project on faulty header point light fittings in Lerwick.
Additional Replacement Light Fitting
July 2021
In December 2020, our team undertook rectification of a hazardous area light fitting in Northiam.