Proactive Electrical Maintenance - what are the benefits?
Thursday 14 May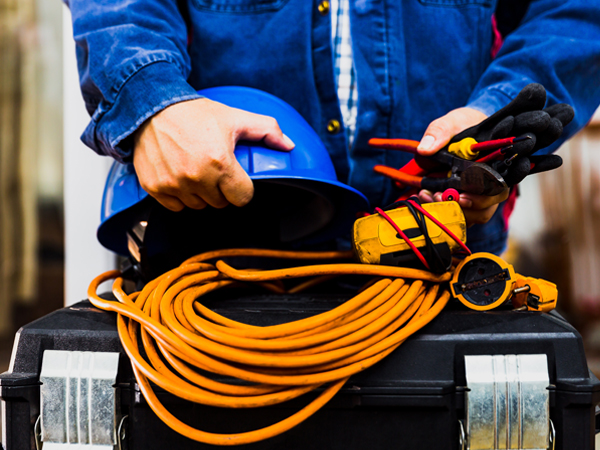 Here at SR Electrical Services LTD, our team can provide an electrical-tailored, various and continuous, programme of maintenance to help our clients be proactive to maintain their plant and infrastructure. We offer a range of proactive electrical maintenance services, including providing an EICR report, emergency light testing and inspection, PAT testing, and thermal imaging. All of which will help your business prevent electrical issues from happening; therefore, saving time and money in the long-term.
What are they?

EICR
Electrical Installation Condition Reports are part of Safe Area Inspections. The purpose of these inspections and testing is to determine what, if anything, needs to be done to maintain the existing electrical installation within your workplace, to ensure it is in a safe and serviceable condition. The report will highlight any damage, deterioration, defects, and/or dangerous conditions found in your existing installations which contravene the current requirements of BS 7671. To find out more about EICR reports, click here.
Emergency Lighting
Our team carry out emergency lighting testing to the current BS 7671 and BS 5268-1 regulations in both safe and hazardous area locations. This type of testing is to ensure that all emergency lights are numbered to ensure they can be located and have a unique reference number. To find out more about emergency lighting testing and inspection, click here.
PAT Testing
PAT Testing, otherwise known as Portable Appliance Testing, is a way of testing any portable electrical items within your business, to ensure they are functional and safe for your employees to use during their working day. The importance of PAT testing is a serious issue for both employers and employees – the Health and Safety Executive state that 25% of all reported electricity accidents involve portable appliances. To discover more about how our team could help your business fulfill your PAT Testing requirements, click here.
Thermal Imaging
We provide our clients with a thermal imaging service, which utilizes the latest thermal imaging camera and having trained our engineers in thermography. With this technology, we can see through the covers and look inside the installations and devices at the inner workings – all without touching the device. This means we can leave the system working live, whilst we are working to understand its current condition. Find out what else we can discover here.
How can it help my business?
There are many ways Proactive Electrical Maintenance can assist in reducing downtime. For example, if your equipment has something wrong with it, which means it would breakdown in the future and cause potential downtime – our services will be able to discover these before something like this happens. This helps save businesses precious time and money.
What next?
If you think your business could do with having your electrical installations checked over, inspected and tested to help with vital maintenance, get in touch with our friendly and experienced team today.










The Accreditations of a Good Electrical Contractor
June 2022
Certifications and qualifications serve as a good reflection of an electrical contractor's experience and knowledge. A list of recognised accreditations should be on your list of criteria when looking to work with a potential new electrical contractor.
Read more Share


A Spotlight on Lighting Inspections
May 2022
Electrical safety should never be overlooked, especially in businesses and commercial properties that have hundreds of lights fitted.
Read more Share


Header Point Lighting Rectification
July 2021
Our team carried out a rectification project on faulty header point light fittings in Lerwick.
Additional Replacement Light Fitting
July 2021
In December 2020, our team undertook rectification of a hazardous area light fitting in Northiam.