What are Safe Area Electrical Services - do you need them?
Tuesday 28 April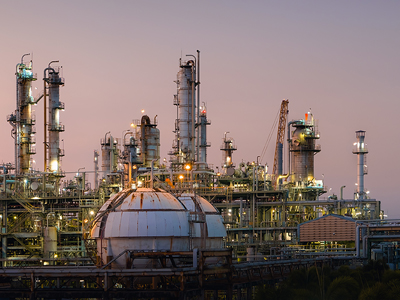 Here at SR Electrical Services LTD, we fully understand the requirement of working in the commercial/industrial sectors of the electrical industry. We aim to assist you in keeping in compliance with all legislation and approved codes of practices, through following our key values of safety, quality, and value. Many businesses throughout the UK require safe area electrical services, but many don't know what they are.
We offer Testing and Inspection, Electrical Installations, and manufacturing of Control Panels and Systems. But what are they – and how can they help your business?
Testing and Inspection
A Safe Area Inspection is referred to as an Electrical Installation Condition Report (EICR). The purpose of this particular testing and inspection is to determine what, if anything, needs to be done to maintain your existing electrical installation and to ensure it remains in a safe and serviceable condition.
The report will provide your business a great way of recognising any damage, deterioration, defects or dangerous conditions found in your existing installation. This means we can help you put a plan in place to ensure your installations are improved in order to meet the requirements of BS 7671.
To find out more about Testing and Inspection, click here.
Electrical Installations
The SR Electrical team have carried out electrical installations in numerous non-hazardous areas which have included warehouses, offices, retail outlets, funeral parlours, hospitals – plus many more!
We've carried out numerous installations on a wide range of projects, such as installing complete power and lighting systems, fire alarms, and security systems. We are also more than competent in an array of installation methods which include cable trays and ladder rack, wire basket, trunking, MICC wiring – plus much more. To find out more about our Electrical Installation services, click here.
Control Panels and Systems
Here at SR Electrical, we have many years' experience and take great pride in producing quality control panels – to a very high standard. All control panels built by us are fully tested in our workshop prior to dispatch to ensure they are in perfect condition for your business. Our team have produced control panels for a range of applications, from simple motor control, to independent high-level alarm systems for large tank farm areas.
To find out more about our Control Panel manufacturing services, click here.
What next?
Have you read something which rings a bell? Maybe you think it would be worth having a member of the team visit your place of work to complete an evaluation of your workplace to ensure its electrical safety. Either way, our team are here to help.
Get in touch with us today by giving us a call on 01562 750804 or drop us an email at info@srelectrical.com. Alternatively, you can complete the simple contact form here, and one of the friendly team will be in touch shortly.










4 Signs Your Business is due a Hazardous Area Electrical Inspection
February 2023
With the vast amount of directives and regulations surrounding hazardous areas, it can be easy to forget the importance of ensuring that the electrics within this area are safe.
Read more Share


The Essentials of Electrical Control Panels and Why You Need One
January 2023
You may be thinking, control panels, how would they benefit my business? Well, we can tell you that they are widely used in industrial, commercial, and residential applications and are essential for industrial automation.
Read more Share


Header Point Lighting Rectification
July 2021
Our team carried out a rectification project on faulty header point light fittings in Lerwick.
Additional Replacement Light Fitting
July 2021
In December 2020, our team undertook rectification of a hazardous area light fitting in Northiam.