Does Your Workplace Carry Out Regular PAT Testing?
Thursday 13 October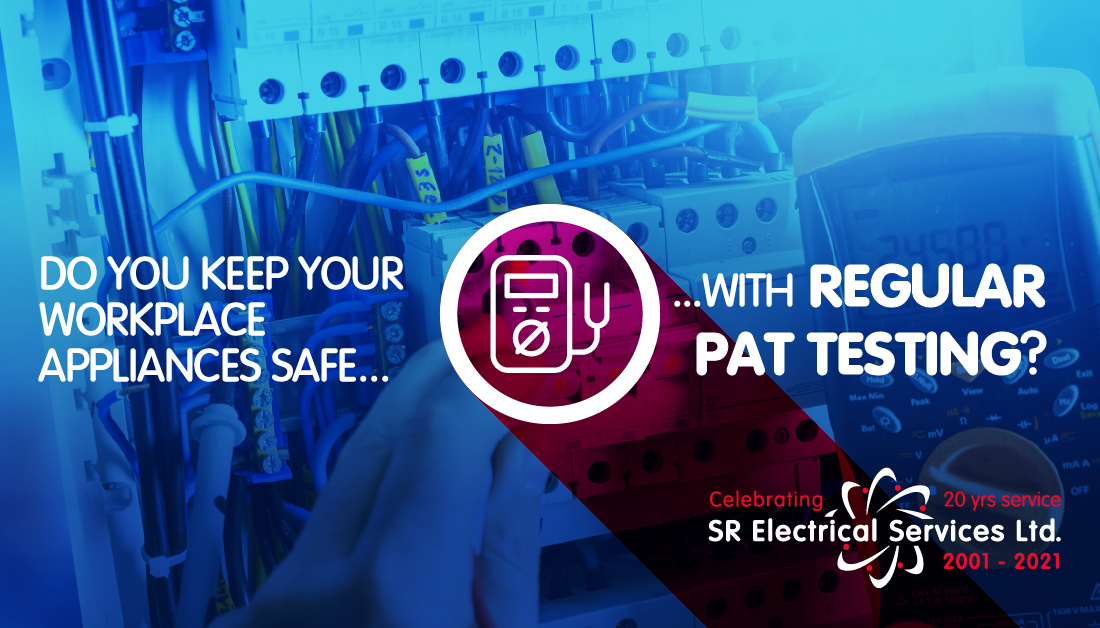 PAT testing (Portable Appliance Testing) involves the inspection of electrical appliances and equipment that are identified with a portable appliance test device to assess that they are safe. All appliances that are connected to a power source via a fixed installation or generator should be PAT tested. This includes PCs, monitors, electric drills, printers and more.
Why is PAT testing Important?
These appliances can be found at almost every workplace and are used daily, which is why testing is essential in preventing workplace incidents caused by electrical failures. Despite PAT testing not being a legal requirement, the UK Health and Safety Executive highly recommends it. Many insurance companies expect PAT testing to be a regular practice to remain in line with various legislations such as:
The above legislations outline that companies have a responsibility to ensure electrical appliances and equipment are maintained in a safe condition. Whether a workplace is an office with a low electrical risk level or a construction site with a high level, PAT testing is a valuable safety precaution.
What does PAT testing involve?
A PAT testing professional will test the equipment using both a visual inspection and an in-depth check which is carried out with specialist testing equipment to assess the earth continuity, lead polarity and insulation resistance. During these checks the electrical professional will also assess if:
Ventilation or heat safety measures have been met
The surrounding environment is suitable and free of hazards
An adequate means of disconnecting the equipment is present
Once tested, each piece of equipment is given a pass or fail rating and in the event of a pass, the equipment is labelled with a safety sticker with the date for when the pass was acquired. If a piece of equipment is deemed a fail, then the inspector will recommend the best solution which may include a repair or replacement.
How often should PAT testing be carried out?
When considering the frequency of PAT testing, a business should assess the risk level of the surrounding environment, class and category of the appliance. Although there are not any specific rules, the general recommendation is for a test to be carried out every 2 years at a minimum.
Who can carry out PAT testing?
Although businesses are permitted to carry out PAT testing themselves this must be carried out by a 'competent' person who has:
Knowledge of electricity
Experience of electrical work
Expertise of how to carry out a visual inspection and PAT test
Understanding of relevant hazards and precautions
The ability to know if an appliance is safe and appropriate to work on
PAT testing equipment
For many businesses, a person possessing the above criteria is not in their workforce which is why the best solution is to hire a qualified electrician.
How SR Electrical Services can help
We are experienced in carrying out PAT testing with high-quality equipment to keep any business safe. Our specialism lies in the ability to work in both safe and hazardous areas, meaning we would be happy to help any type of workplace environment. Get in touch today to discuss our PAT testing services, here.










4 Signs Your Business is due a Hazardous Area Electrical Inspection
February 2023
With the vast amount of directives and regulations surrounding hazardous areas, it can be easy to forget the importance of ensuring that the electrics within this area are safe.
Read more Share


The Essentials of Electrical Control Panels and Why You Need One
January 2023
You may be thinking, control panels, how would they benefit my business? Well, we can tell you that they are widely used in industrial, commercial, and residential applications and are essential for industrial automation.
Read more Share


Header Point Lighting Rectification
July 2021
Our team carried out a rectification project on faulty header point light fittings in Lerwick.
Additional Replacement Light Fitting
July 2021
In December 2020, our team undertook rectification of a hazardous area light fitting in Northiam.