Here at SR Electrical Services Limited, we have a range of tank gauging system types available – to best suit your business and its requirements. These include the following:
TLS-450Plus
TLS-4B
TLS-450
TLS-350
At SR Electrical Services Limited, our staff are trained for Veeder Root TLS range of tank gauging systems – suitable for use with above and below ground tanks, which are compatible with petrol, diesel, gas oil, and other similar products. These tank gauge systems are renowned for their reliability and accuracy. These systems are compatible with a vast range of fuel management systems and have the latest technology; enabling these systems to send email or SMS alerts if there is an unexplained loss of oil stocks.
The TLS-450PLUS Automatic Tank Gauge and Environmental Protection System
The TLS-450PLUS Automatic Tank Gauge and Environmental Protection System provides the most comprehensive fuel site data for advanced fuel asset management. Combining industry-leading algorithms with enhanced security, real-time notification, and anywhere, anytime access – the TLS-450PLUS keeps your site running and profitable.
The TLS-4B Automatic Tank Gauge
The TLS-4B Automatic Tank Gauge System provides comprehensive wet stock data for complete fuel inventory management. Combing industry-leading features enables you to keep in control of your fuel stocks – from anywhere, anytime.
The TLS-350 Automatic Tank Gauge
With over 20 years of global experience as the most installed automatic tank gauge in the industry – the TLS-350 Automatic Tank Gauge provides users with a highly flexible design for meeting compliance and fuel management needs
Upgrading from TLS-350 to TLS-450
There are an extensive range of benefits of upgrading from TLS-350 to TLS-450 – including increased connectivity options, enhanced security, plus more!
Connectivity
The TLS-450PLUS provides a wide range of connectivity options for accessing and managing critical data; ensuring you always know what is going on with your fuelling assets.
Enhanced Security
Greater connectivity needs greater protection, and the TLS-450PLUS provides the security needed for today's connected world.
Expanded Capability
The TLS-450PLUS is designed to be a platform for the future – incorporating frequent software updates and is expandable as your business grows.
Total Cost of Ownership
The TLS-450PLUS console provides an expanded, advanced feature set at a lower price point than the TLS-350 console – without needing to replace your probes or sensors.
If you would like to find out more about how our range of tank gauging systems could help your business, get in touch with the friendly team of experts today on 01562 750804, or email us at info@srelectrical.com. You can also complete the simple contact form here: https://www.srelectrical.com/contact-us/.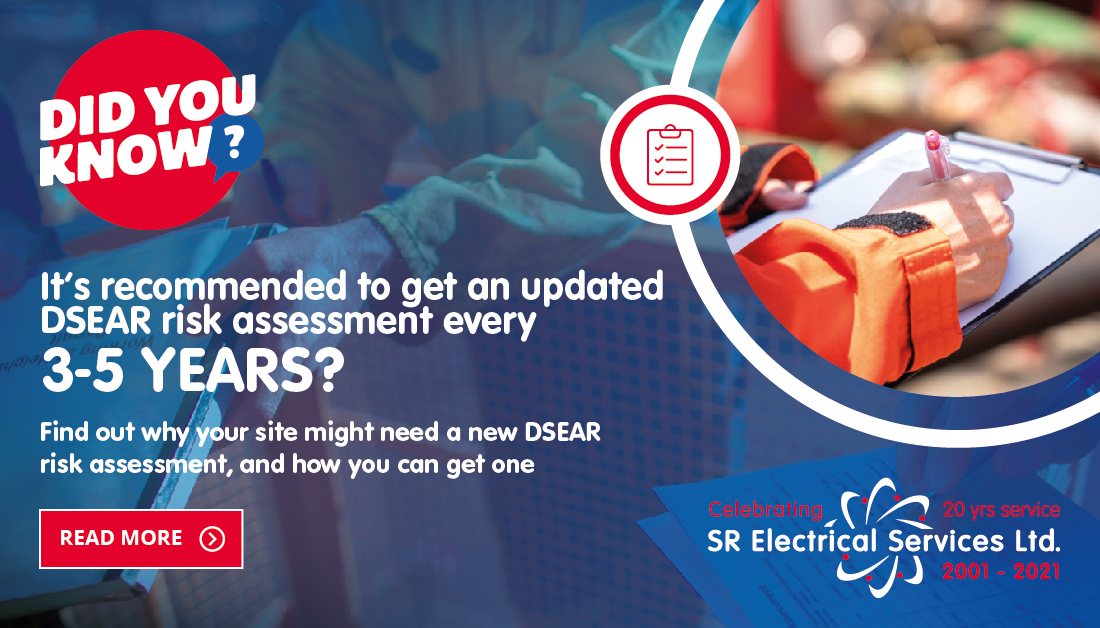 The Importance of Regular DSEAR Assessments
November 2023
It's common knowledge that following the Dangerous Substances and Explosive Atmospheres Regulations 2002 is an essential measure to protect your business from fire and explosion.
Read more Share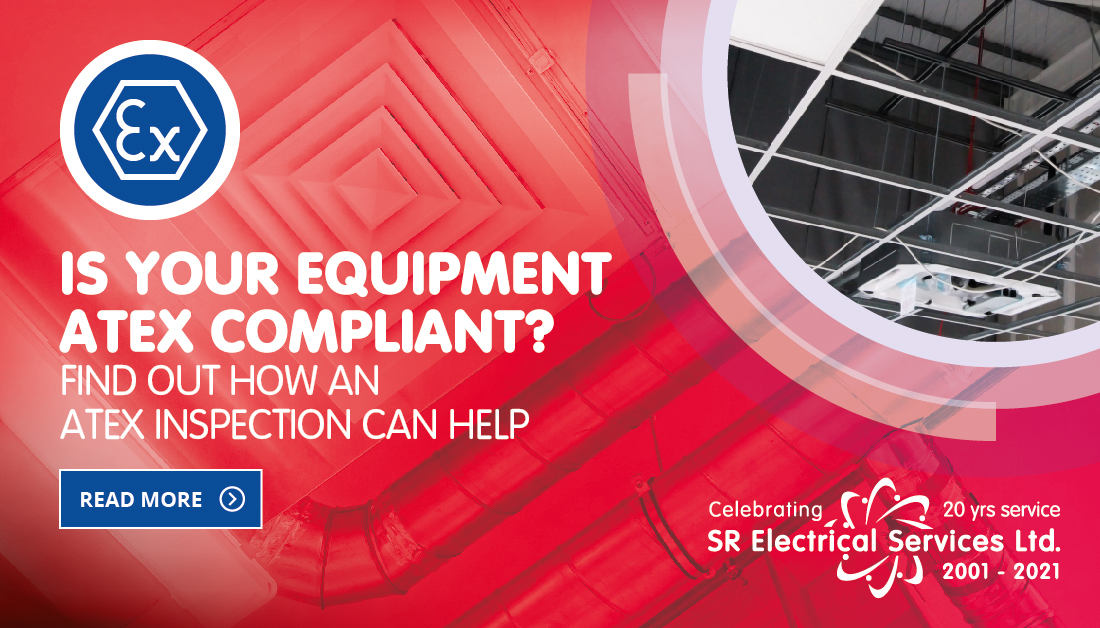 ATEX Inspections: The Ultimate Equipment Safety Measure
October 2023
Although they may seem like a 'worst-case scenario', workplace explosions are a risk sector-wide, and the possibility is apparent at any hazardous area with flammable gases, mists, vapours or combustible dusts present. For this reason, ATEX directives are in place.
Read more Share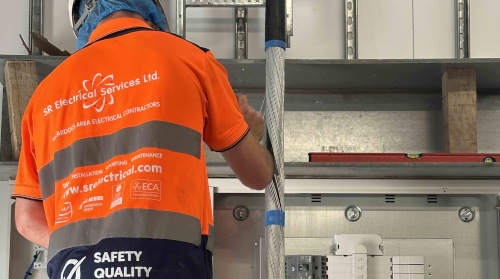 ATEX Lighting & Electrics Installation
October 2023
Recently, we were called in to help a business in the food manufacturing sector with new hazardous area electrics at their site.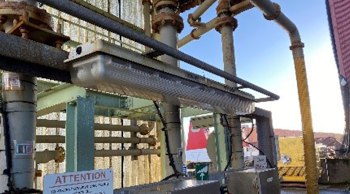 Header Point Lighting Rectification
July 2021
Our team carried out a rectification project on faulty header point light fittings in Lerwick.