A Spotlight on Lighting Inspections
Monday 16 May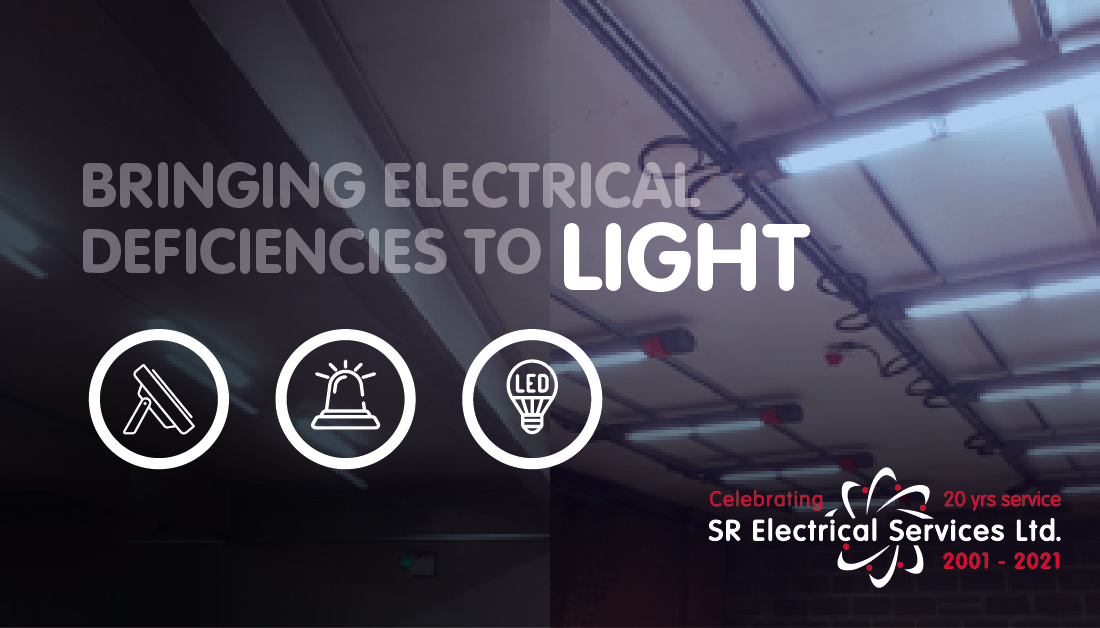 Electrical safety should never be overlooked, especially in businesses and commercial properties that have hundreds of lights fitted. Lighting inspections go beyond basic electrical safety, ensuring that all interior, exterior and emergency lights are adequately illuminated throughout the building and grounds.
It is essential to perform regular light inspections to guarantee that each light fixture is safely and correctly installed. While many businesses ignore the importance of lighting inspections because they consider lights to be an integral and unnoticeable part of the building, responsible maintenance means knowing when a new lighting inspection is necessary.
Style, functionality, and lighting legislation must all be considered when developing your commercial lighting solution. There are also numerous cost-cutting advantages, such as selecting an energy-efficient option, that will save you money when you consider that lighting accounts for 40% of a building's electricity use.
Careful planning will ensure that you make the best decision for your company and employees in the long term; this is where we come in!
The Ultimate Inspection Checklist
There are three grades of inspection. These are visual, close and detailed. Visual and close inspections are performed with the equipment turned on and as little disruption as possible. The equipment must be completely isolated for detailed inspections.
At SR Electrical Services Limited we have compiled our own certification templates for hazardous area detailed inspection reports, hazardous area visual inspection reports and hazardous area minor works certificates. These are in conjunction with any legislation changes or guidance. Our certificates are always issued with the most recent version available. Find out more details about the inspection services we offer, here.
Top 5 Instances to Highlight
Do you know what you're looking for and when to call in a specialist? The top 5 instances where lighting inspections should be undertaken are outlined below to help avoid any larger risks or downtime at your property:
Buying or Renting New Commercial Property
Widespread Light Flickering or Outages
Bad Weather Conditions or Before the Winter Season
Before Selling or Renting Commercial Property
Maximum Duration of Once a Year for Checks
Overall, make sure to keep up with regular checks on the condition of your lights when you are occupying the same property for an extended number of years. This is particularly important for companies that could be located in the same building for a long period of time.
In this case, your best option is to schedule a lighting inspection once every year and ensure that you address any of the other points highlighted above. As a result of these measures lighting concerns would not be able to arise and there is a substantially reduced risk of corrosion, frayed wires, or electrical problems developing into dangerous hazards.
View the hazardous area services we can provide to accommodate for all scenarios and risk levels, here.
The Next Steps
Finally, lighting inspections are an integral part of being a responsible commercial property owner, renter, or landlord. Fulfil your duty by checking that the light fixtures above your employees' and/or tenants' heads are safe and properly illuminating.
SR Electrical Services can perform all relevant checks and testing to ensure that your company remains compliant with the BS EN 60079 regulations. We are prepared to handle any situation, whether your inspections are required in a hazardous or safe area services capacity.
For more information on commercial lighting inspections or to schedule a lighting inspection for your company or building, contact us today!










How To Ensure Your Hazardous Area Electrics Are Safe
September 2022
Hazardous areas are present in various businesses with important operations requiring or creating hazardous substances. The risks surrounding electrics in these areas cannot be ignored and workplaces have an obligation to keep their employees safe and their site compliant.
Read more Share


ATEX Requirements: Keep Your Business Compliant
August 2022
In our previous news article, we shared the importance of ATEX awareness and how to identify an ATEX zone using HSE classifications. Once a zone where a possible explosive atmosphere has been identified, there are several essential requirements a business must apply.
Read more Share


Header Point Lighting Rectification
July 2021
Our team carried out a rectification project on faulty header point light fittings in Lerwick.
Additional Replacement Light Fitting
July 2021
In December 2020, our team undertook rectification of a hazardous area light fitting in Northiam.