Enhancing our capabilities through Intertek's Technical Training Solutions for Hazardous Locations
Thursday 15 October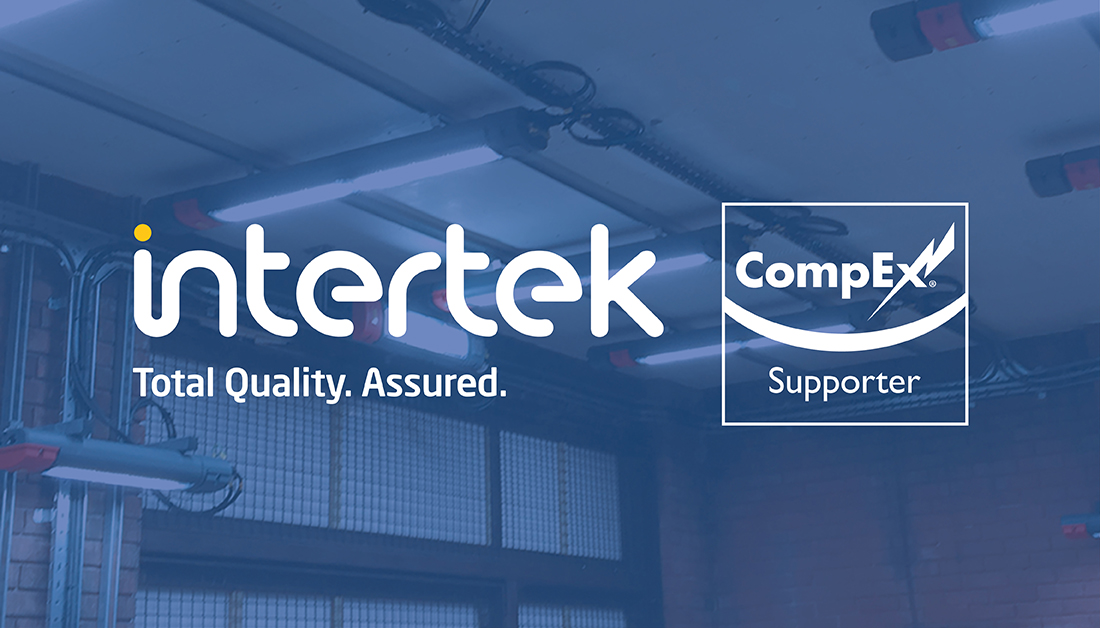 After attending an EX 05-06 Combustible Dust course at an Intertek licensed CompEx centre, Steven Rugg (our Managing Director) enrolled onto the Ex14 Responsible Person course, designed for senior personnel directly responsible for the management of staff, and processes and procedures relating to explosive atmospheres.
Since explosive dusts and hazardous chemicals are present at most of our clients' sites, it is crucial that our team are safe and have the relevant knowledge and skills to work in such environments safely. Here at SR Electrical Services LTD, we are committed to ensuring our team members have the appropriate training and qualifications to conduct their jobs safely and efficiently.

"My training experience with Intertek has been excellent and their staff provided great support throughout the course, whilst maintaining the necessary COVID-19 hygiene and social distancing requirements to allow us to train safely." – Steven Rugg, Managing Director of SR Electrical Services LTD

CompEx is an internationally recognised course and qualification in explosive atmospheres; providing competency-based assessments for personnel working in hazardous locations, which is why it is one of the most suitable options for our team's progression in the field. You can discover more about our previous CompEx Certifications here.

The results
Intertek's support before, during, and after the training helped us to maximise what we learnt from each course. The trainers and experts at Intertek's centre provided guidance and were very knowledgeable in supporting us with the practical elements of the course and answering any of our questions.
The training is crucial in providing a good foundation of knowledge, and a holistic picture of the challenges hazardous locations can present; emphasising the importance of why we take the precautions and follow the procedures we do, and the associated risks.

Continuous Excellence

A number of our apprentices here at SR Electrical Services LTD have attended the Ex Foundation course, and the Ex01-04 Gas & Vapours courses with Intertek. The Foundation course provides a comprehensive understanding of many of the fundamentals, such as equipment protection levels (EPLs), what each component part of the equipment does, and the principles of installation – plus more. These factors all provide our team with a useful overview of the fundamentals.

Another member of our team is booked on to attend Intertek's CompEx Ex12 Application Design Engineers course later this year too! This course will further enhance the company's capabilities in this specific area, and allow us to support our clients in the design of their electrical systems, as well as their installation.

"With the comprehensive supporting content, training and support from Intertek's instructors, I have found the team's knowledge and competence has increased, supporting SR Electrical Service LTD's growth journey."

If you would like to find out more about our recent training with Intertek, view the case study here.











4 Signs Your Business is due a Hazardous Area Electrical Inspection
February 2023
With the vast amount of directives and regulations surrounding hazardous areas, it can be easy to forget the importance of ensuring that the electrics within this area are safe.
Read more Share


The Essentials of Electrical Control Panels and Why You Need One
January 2023
You may be thinking, control panels, how would they benefit my business? Well, we can tell you that they are widely used in industrial, commercial, and residential applications and are essential for industrial automation.
Read more Share


Header Point Lighting Rectification
July 2021
Our team carried out a rectification project on faulty header point light fittings in Lerwick.
Additional Replacement Light Fitting
July 2021
In December 2020, our team undertook rectification of a hazardous area light fitting in Northiam.