The Unavoidable Truths of Proactive Electrical Maintenance
Wednesday 19 July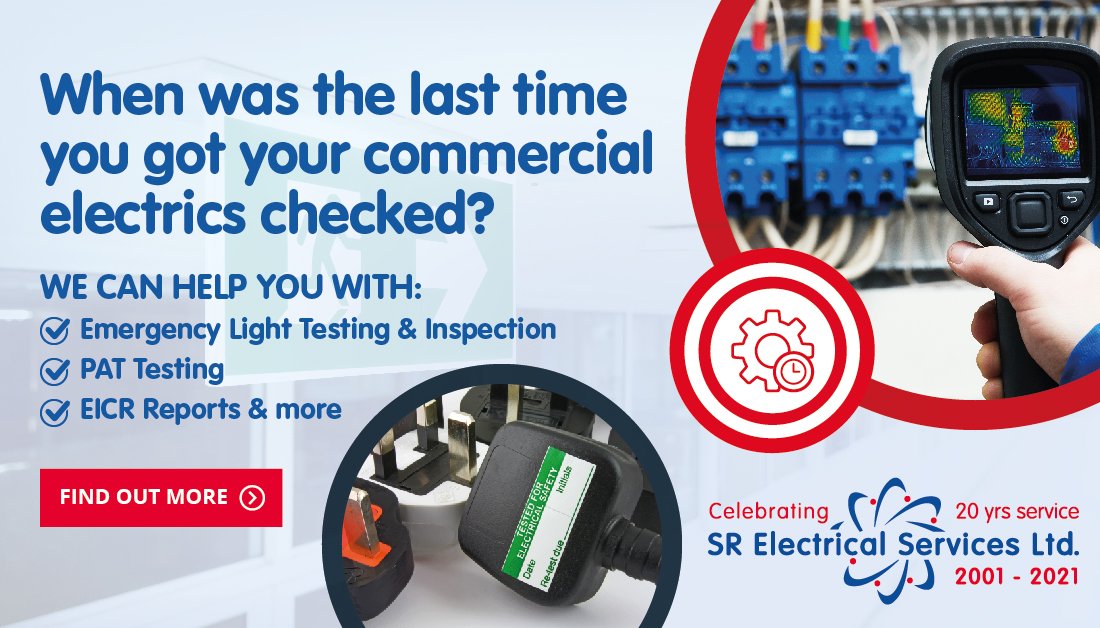 Businesses overlook the important truths of electrical maintenance, regardless of whether it is in safe or hazardous areas.
Proactive maintenance, also known as preventative or planned maintenance, is performed before an issue arises. Therefore, when it comes to your electrical system and appliances, it means you are staying ahead of the curve and creating minimal disruption to your business operations.
Having everything regularly checked will identify any small problems so you can get them repaired in a safe and compliant manner. That said, they should be checked and tested by qualified electricians because if they encounter any damaged components or outdated parts, they can report and resolve them before they become a larger and more expensive problem to fix.
The benefits of scheduled electrical maintenance
When it comes to electrical installations and appliances, the best way to take a proactive approach is with scheduled electrical maintenance. This comes in various forms:
Electrical Installation Condition Report (EICR) - A full assessment of your building's electrical system periodically.
Emergency Light Testing & Inspection - Annual tests making sure your emergency lights are ready to be called upon when needed.
PAT Testing - Ensuring all portable appliances are working at their best and safe for use once every 2-4 years.
Thermal Imaging - We can verify that the installation of the device(s) is working within its designed temperature range without disturbing it.
The future of electrical maintenance
Modern electrical installation designs use technologies that consume less energy during their lifespan, but only if they are looked after properly. Robust maintenance regimes have an important role in a more sustainable world.
It goes without saying that correctly maintained electrical systems will operate at their maximum energy efficiency for much longer. The financial imperative of a well maintained, low energy electrical installation needs to be correctly appreciated by businesses otherwise poor maintenance will undermine the bottom line.
Why is this important to me?
It keeps your property safe, equipment reliable and saves you money on future repairs. It's recommended to get inspections and maintenance done every 4-8 years to prolong your electrical infrastructure.
Proactive electrical maintenance uses the latest testing equipment to compile a full diagnostic evaluation that predicts when and where maintenance needs to be conducted before a system failure occurs. From equipment operating conditions to environmental conditions, it is important to ensure your business is protected without any risks and this is where SR Electrical can help.
Proactive support at SR Electrical
Are you interested in protecting your electrical equipment and maximising your business uptime? Your safety matters and we are here to help you get the best services and protection around.
Simply contact us today to learn more about our proactive electrical maintenance services that are designed to help you and your business.
Our qualified engineers are only a phone call away. Click here to speak to us further!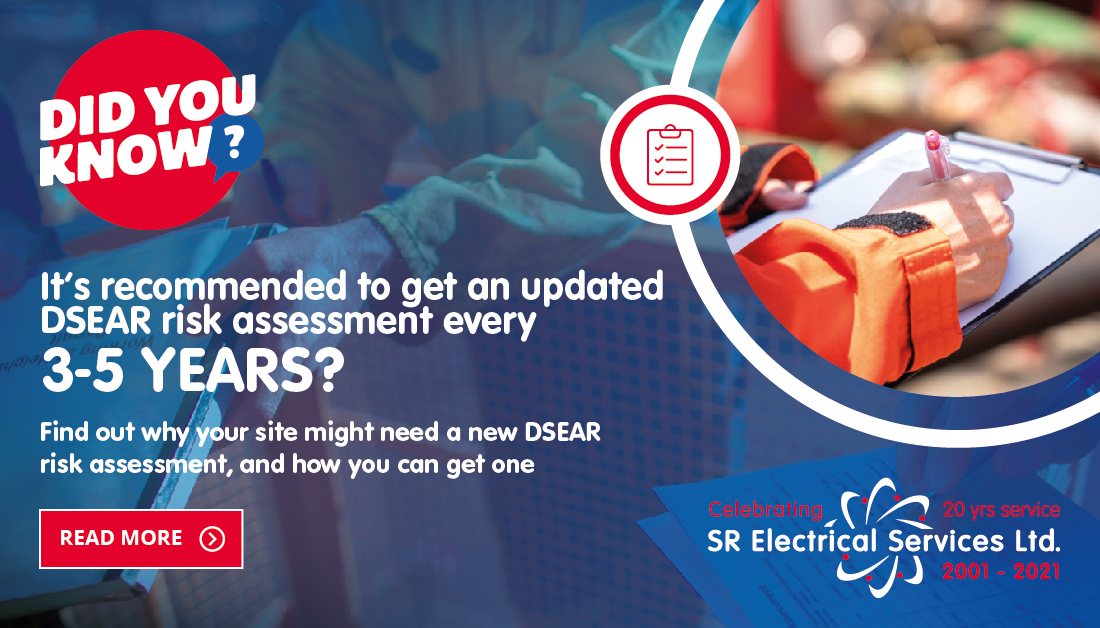 The Importance of Regular DSEAR Assessments
November 2023
It's common knowledge that following the Dangerous Substances and Explosive Atmospheres Regulations 2002 is an essential measure to protect your business from fire and explosion.
Read more Share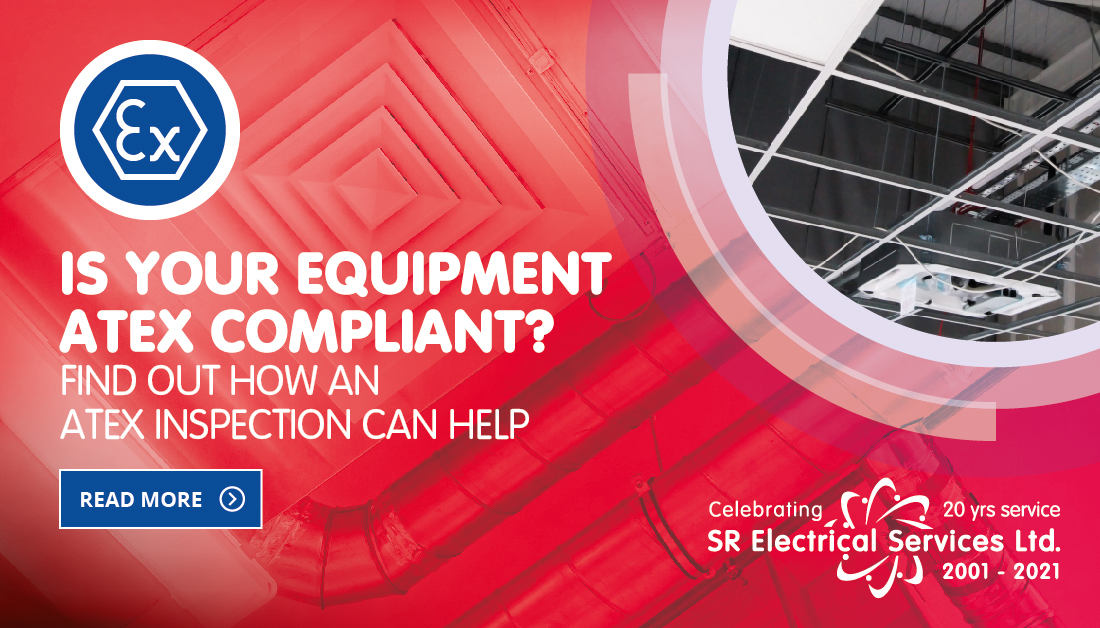 ATEX Inspections: The Ultimate Equipment Safety Measure
October 2023
Although they may seem like a 'worst-case scenario', workplace explosions are a risk sector-wide, and the possibility is apparent at any hazardous area with flammable gases, mists, vapours or combustible dusts present. For this reason, ATEX directives are in place.
Read more Share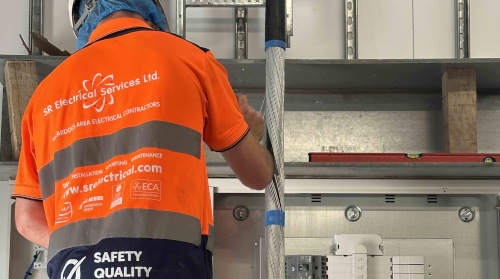 ATEX Lighting & Electrics Installation
October 2023
Recently, we were called in to help a business in the food manufacturing sector with new hazardous area electrics at their site.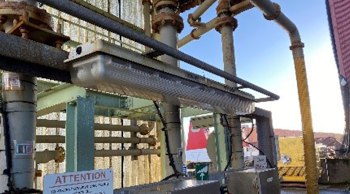 Header Point Lighting Rectification
July 2021
Our team carried out a rectification project on faulty header point light fittings in Lerwick.