Your Guide To The Fluorescent Tubes Ban 2023
Monday 18 September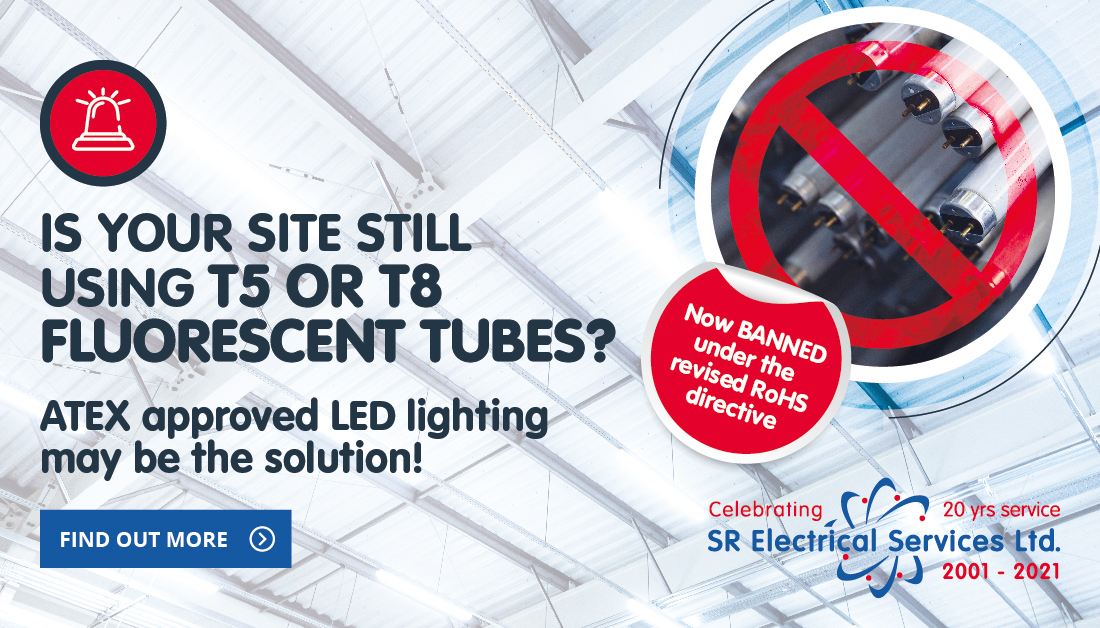 On September 1st 2023 new changes were introduced by the EU Commission to phase out T5 and T8 fluorescent tubes across the UK altogether. This new measure means that all business owners must comply with the revised Restriction of Hazardous Substances Directive (RoHS) and transition to alternative lighting systems.
You may be thinking, what do I need to do? Well, now that these requirements are in place, we're sharing more details on this new ban, how they might affect you and what to do if your business needs to source new lighting solutions.
Why Are They Banned?
T5 and T8 lamps and tubes contain mercury and under the RoHS directive it is a potentially hazardous substance which must be removed.
Their eradication also falls in line with the UK's net zero goals and with much better energy efficient lighting options on the market, which means that replacing fluorescent lamps is a sustainable solution.
How Are They Being Banned?
Essentially, the production of T5 and T8 fluorescent tubes has been stopped, and although you may still see them at stockists, the manufacture of them has been banned. Replacement components and stock will soon become obsolete, meaning that businesses must now take action to avoid illegal operation.
Does This Ban Apply To My Business?
Residential homeowners or landlords, commercial property owners and facility managers are being urged to make the change to ensure they are in line with the RoHS and to support the phase out. The replacement of these fittings will improve the safety of your workplace and contribute towards your own sustainability goals.
There are at present exceptions for HPD lamps and special purpose lamps (such as those in the medical sector) which can be produced for another 3-5 years due to the lack of mercury-free substitutes in these particular applications.
However even if you still have T5 or T8 lighting in stock or are exempt, it's still worthwhile switching to alternatives for their improved energy efficiency and cost-saving benefits.
What Are The Alternatives?
The primary and most attractive alternative to fluorescent systems is LED lighting which comes with many advantages such as:
Increased energy efficiency
Longer life span – allowing you to save money in the long run
They're more environmentally friendly
They don't contain any hazardous substances
These advantages make the initial planning and costs of implementing an LED system a sensible option. There are different types of LED lights on the market to meet the specific requirements of your workplace.
If you operate in a hazardous area, ATEX lighting solutions are also available that can replace any current fluorescent fittings for added safety.
Need Help Replacing Your Fluorescent Tubes?
There is still time to get your business site ready and avoid getting caught out by the eventual extinction of T5 and T8 lamps. Here at SR Electrical Services Ltd we specialise in ATEX lighting that is not only compliant with the new RoHS revisions but also DSEAR and BS EN 60079.
Our installations include high-quality LED luminaires that are suitable for all varieties of hazardous area zone classifications. It's easy to get started, simply get in touch with our team and we can discuss your requirements and the next steps.
For more information on the RoHS regulation exemptions, please click here.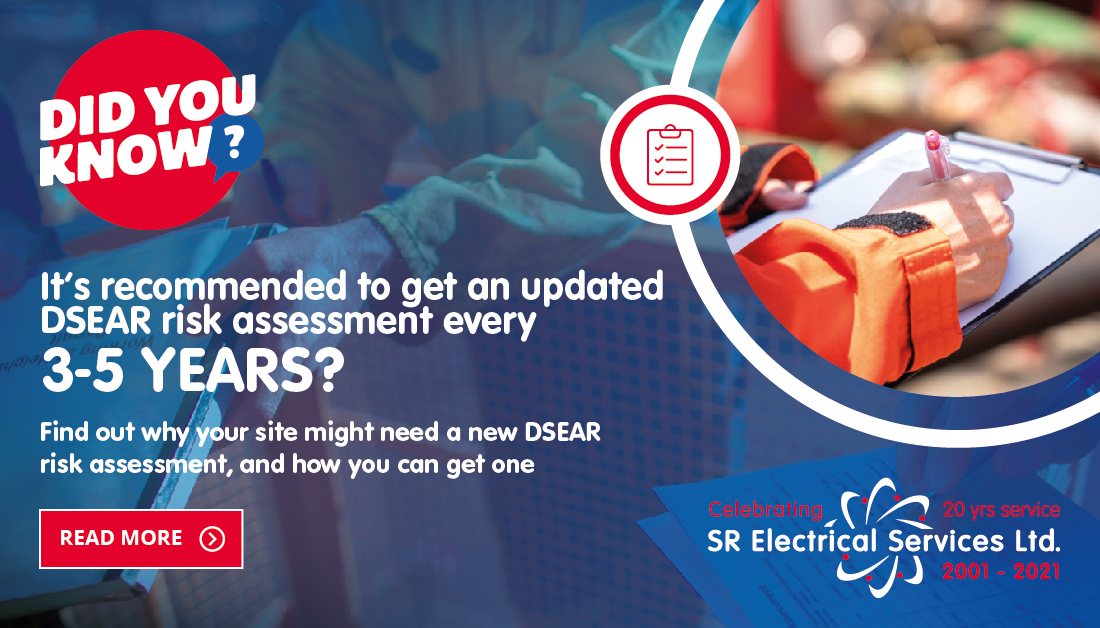 The Importance of Regular DSEAR Assessments
November 2023
It's common knowledge that following the Dangerous Substances and Explosive Atmospheres Regulations 2002 is an essential measure to protect your business from fire and explosion.
Read more Share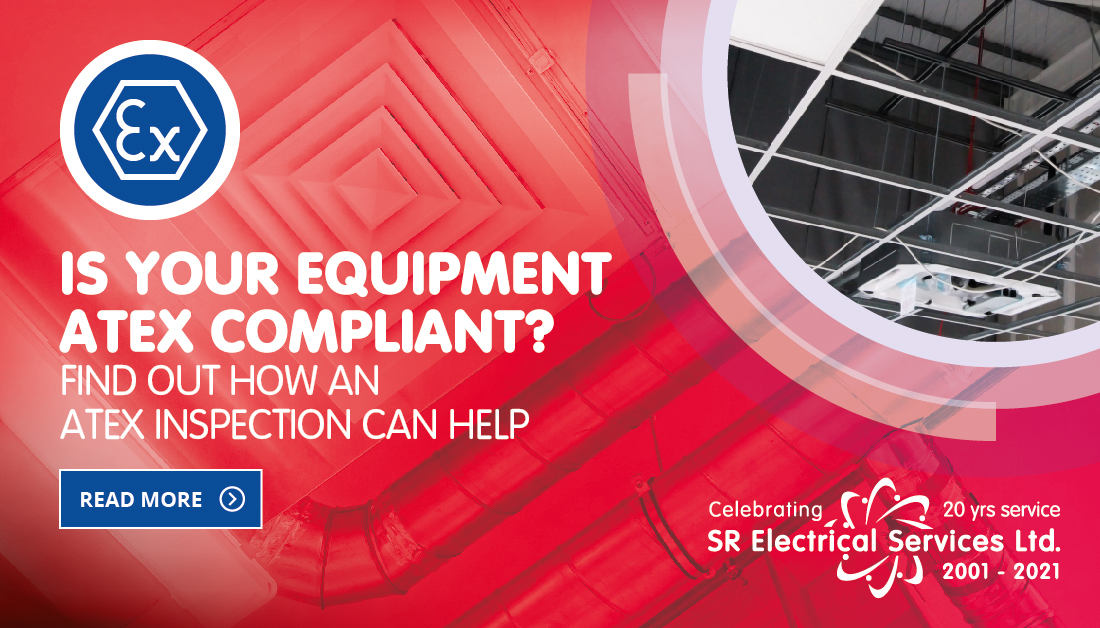 ATEX Inspections: The Ultimate Equipment Safety Measure
October 2023
Although they may seem like a 'worst-case scenario', workplace explosions are a risk sector-wide, and the possibility is apparent at any hazardous area with flammable gases, mists, vapours or combustible dusts present. For this reason, ATEX directives are in place.
Read more Share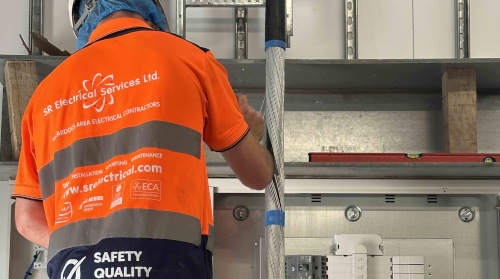 ATEX Lighting & Electrics Installation
October 2023
Recently, we were called in to help a business in the food manufacturing sector with new hazardous area electrics at their site.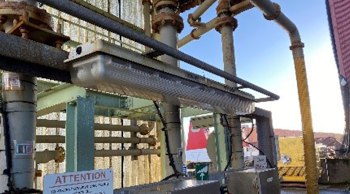 Header Point Lighting Rectification
July 2021
Our team carried out a rectification project on faulty header point light fittings in Lerwick.