How Investing In Quality Electrical Services Can Cut Business Costs
Wednesday 23 February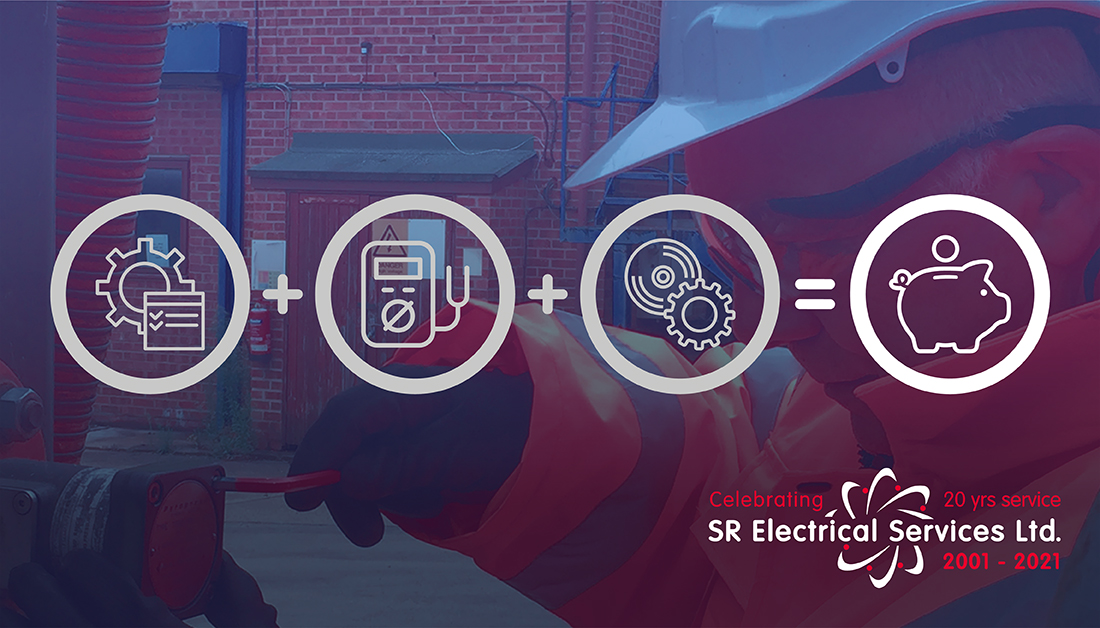 When looking for areas to save costs for your business it can be an appealing idea to cut back on contractors, however electrical services are an essential investment. Regular maintenance and advice from your provider will collectively reduce overall costs and avoid any potential breakdown costs. Here are some of the ways in which you can save:
1. Avoiding Disruption To Your Work Flow
Breakdowns in equipment or lighting can hinder your day-to-day business operations, which can in turn slow down the delivery of your products, processes or services. Ideally, you want to catch these failures before they occur, this can be done through regular electrical inspections.
If an emergency breakdown does happen out of the blue, it is helpful to know you can call on your electrical contractor for expert advice to solve the problem as swiftly as possible. This avoids prolonging costs incurred due to the downtime.
2. Keeping You Energy Efficient
Electrical service providers are knowledgeable in energy efficiency and will always seek to find the most beneficial solution for you. Regular checks and the replacement of outdated equipment can make a significant impact on your company's energy efficiency. This not only benefits your bottom line but also your environmental impact.
3. Increase Your Equipment's Lifespan
The cost of new equipment can make a significantly expensive dent in your outcome, which is why it is best to put in the time and attention to extend your use. A planned preventative maintenance (PPM) program offers the benefits of regular checks, part replacements and specialist servicing. Find out more about our PPM services here.
4. Not Compromising The Safety Of Your Employees And Building
Being oblivious to the threats of faulty electrics puts your employees and facilities at risk. Governing body advice states that poor maintenance is the biggest cause of electrical fires and that regular maintenance is a key way to reduce this danger.
The Health and Safety Executive (HSE) have a great number of regulations that detail electrical maintenance as essential. Keep up to regulations by having a contractor run electrical inspections and tests which includes an electrical installation condition report (EICR).
5. Guarantee An Expert Fix And Solution
By having a trusted contractor you are guaranteed services that are backed up by genuine certifications and a catalogue of successful work. It is ideal to create a relationship with one contractor as opposed to hiring a series of individual electricians.
A good long-standing electrical services provider will save you money in the long run and avoid shelling out for insufficient work. Take a look at our recent news article for tips on finding the best electrical contractor for your business here.
How We Can Help
SR Electrical Services Ltd delivers expert hazardous and safe area electrical services nationwide. We provide electrical testing, installations, planned preventative maintenance programs and more to keep your business running efficiently and compliantly.
If you'd like to save on costs and invest in quality services get in touch with our knowledgeable team here.










4 Signs Your Business is due a Hazardous Area Electrical Inspection
February 2023
With the vast amount of directives and regulations surrounding hazardous areas, it can be easy to forget the importance of ensuring that the electrics within this area are safe.
Read more Share


The Essentials of Electrical Control Panels and Why You Need One
January 2023
You may be thinking, control panels, how would they benefit my business? Well, we can tell you that they are widely used in industrial, commercial, and residential applications and are essential for industrial automation.
Read more Share


Header Point Lighting Rectification
July 2021
Our team carried out a rectification project on faulty header point light fittings in Lerwick.
Additional Replacement Light Fitting
July 2021
In December 2020, our team undertook rectification of a hazardous area light fitting in Northiam.