How Static Earthing Can Protect Your Site
Wednesday 16 August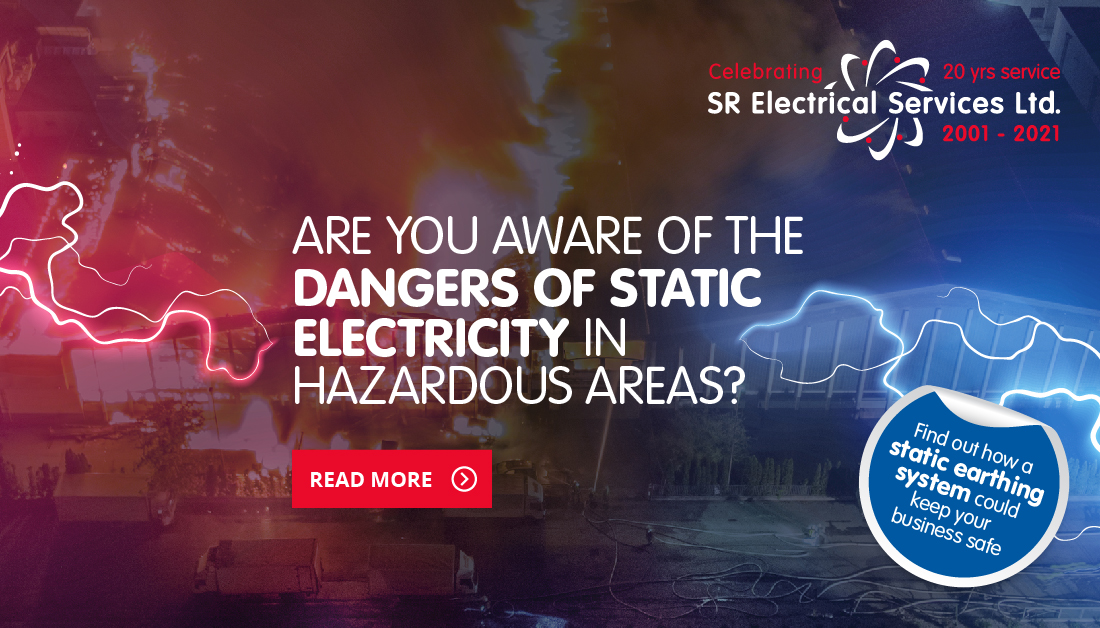 Businesses with hazardous areas constantly work to reduce the risk of ignition as best as they can, through regular monitoring, training, PPE and much more. You do everything you can to protect your employees and workplace however there are measures that are out of your control such as the natural occurrence of static electricity.
What is Static Electricity?
Static electricity is an electrical charge that occurs due to an imbalance between negative and positive charges. These charges build up on the affected objects and if they don't find a way to discharge, they can cause electrical sparks.
During everyday operations static electricity often can't be seen or heard and for this reason it's often underestimated. However various materials such as liquids, powders and even gases can become charged.
Despite the fact that static electricity is often thought of as a small inconvenience, it can pose the risk of igniting combustibles, endangering not only the equipment on your site but also your personnel.
How Can I Reduce the Risks?
The results of a static electricity build-up could be disastrous and this is why an effective static earthing system can make a world of a difference!
Static earthing refers to a system that disperses static electricity through using conductive wires, clamps and clips which are connected to the earth. This reduces the excess charge which is transferred between the conductive object and the ground, protecting your equipment and diminishing the risk of ignition.
To provide the best protection for your site machines, equipment and containers should be included in a static earthing plan, and particular care should be given to items that aren't connected to the earth - such as mounted objects.
How We Can Help Your Business
At SR Electrical Services Ltd we are experts in the hazardous area industry and through our experience and knowledge we can provide complete static earthing systems that are tailored to your site and its operations.
We install static earthing systems for a variety of sites such as:
Fuel storage depots
Chemical storage facilities
Aviation fuel stations
Liquid gas storage areas
Our systems utilise high quality equipment such as durable clamps and strong wiring systems that are highly visible, allowing you to notice any irregularities that may need rectifying. Plus, with our testing and maintenance services you can get your system inspected with us to ensure things are running smoothly for years to come!
As mentioned, when static electricity is ignored it can lead to fire and explosion - an outcome that can be catastrophic to your business. If you're concerned that your site isn't protected, or you would like to discuss your current static earthing system, then get in touch with our experts today.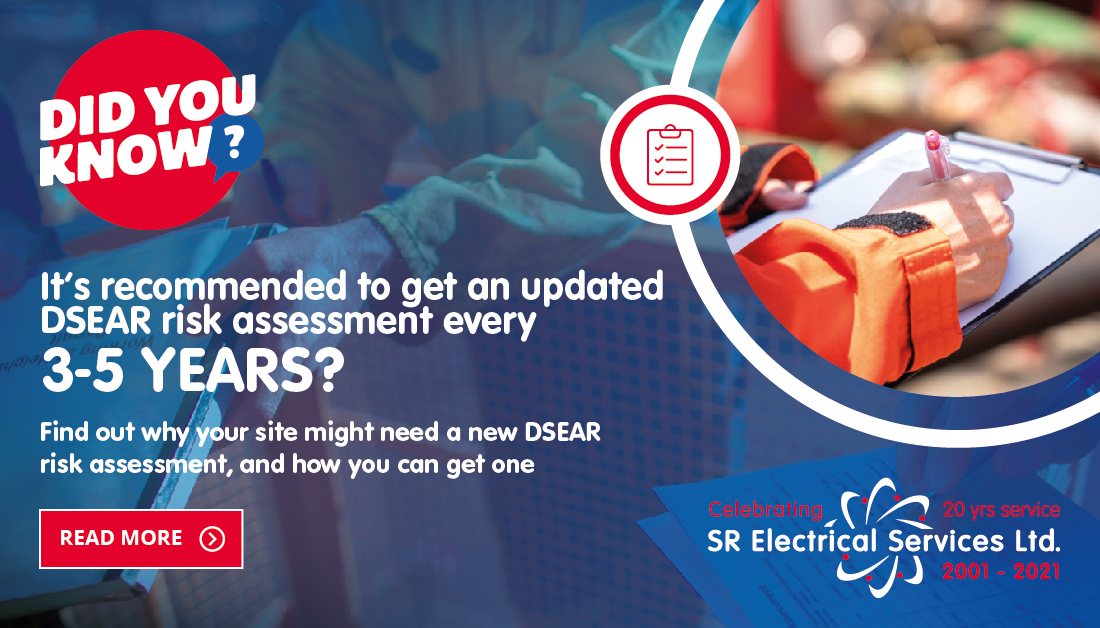 The Importance of Regular DSEAR Assessments
November 2023
It's common knowledge that following the Dangerous Substances and Explosive Atmospheres Regulations 2002 is an essential measure to protect your business from fire and explosion.
Read more Share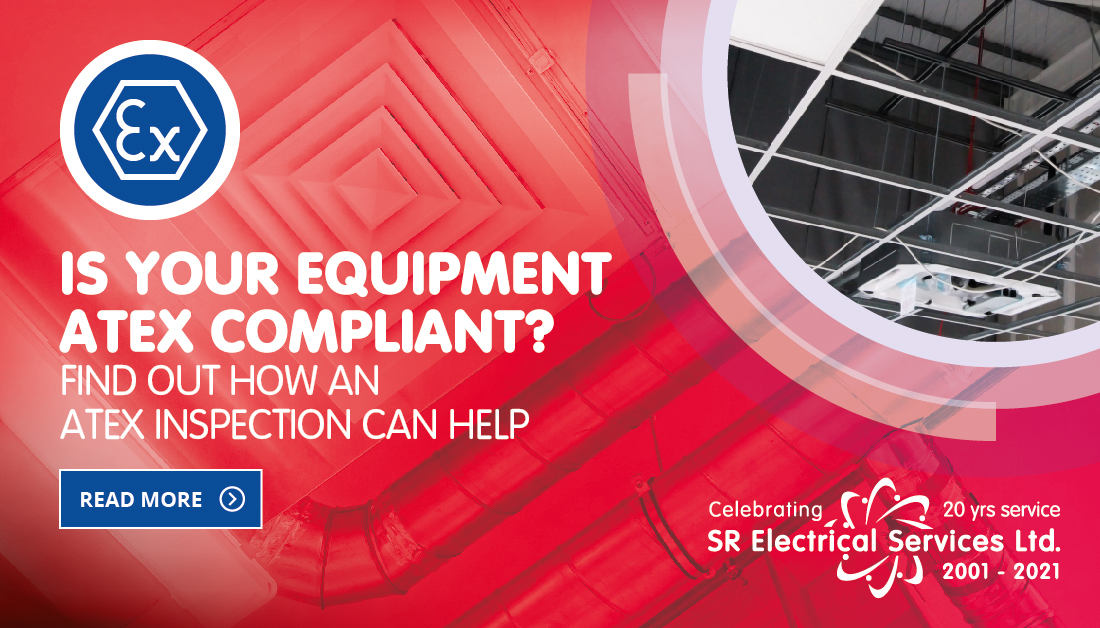 ATEX Inspections: The Ultimate Equipment Safety Measure
October 2023
Although they may seem like a 'worst-case scenario', workplace explosions are a risk sector-wide, and the possibility is apparent at any hazardous area with flammable gases, mists, vapours or combustible dusts present. For this reason, ATEX directives are in place.
Read more Share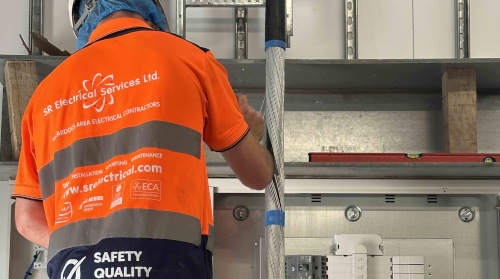 ATEX Lighting & Electrics Installation
October 2023
Recently, we were called in to help a business in the food manufacturing sector with new hazardous area electrics at their site.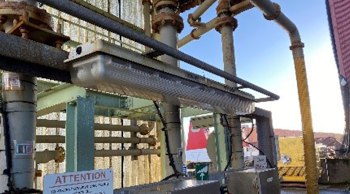 Header Point Lighting Rectification
July 2021
Our team carried out a rectification project on faulty header point light fittings in Lerwick.